When the children break up from school it finally seems like summer has arrived – nothing quite like the sound of kids' laughter as they play outdoors to say hello to the holidays. Fingers crossed we continue with this good run of fabulous weather! Whether it's staycation or vacation for you this year, we've got stacks of essentials at The Hub to ensure you have a happy, healthy summer holiday. From chemical-free suncare products to supplements and sprays to beat mozzies to… water bottles with an extra
bonus.
Natural suncare products
Tropic suncream is plant-based rather than packed with chemicals so it's naturally nourishing and enriching to skin as well as being protective. Ingredients are inspired by the Tropics, with many of the plants originating from exotic climes, giving the products a fresh natural aroma rather than the scent of labs.
The Skin Shade suncream, for example, contains illawara plum extract ((high in omega 6 to retain skin's natural moisture and help condition and soften it); kahai oil (with a vastly higher concentration of vitamin E than any other natural oil) and roucou oil (100 times richer in betacarotene than carrots, so it provides UV protection and stimulates melanin production to help skin respond faster to UV rays).
A Hub favourite is the Summer Goddess Shimmering Oil, a hydrating body oil infused with a golden shimmer to give skin a radiant lustre and enhance that summer tan you may already have. Best of all is its smell: with
scents of coconut, Tahitian and Bourbon vanilla, it really does transport you to a tropical paradise – even if you're not quite going to make it to one this year!
BeWater bottles
These are Hub bestseller – and rightly so. The BeWater glass water bottles not only look pretty with their crystal inner core, the gem stones infuse your water with their healing powers. Select your gem – perhaps to give you more vitality, to smooth through a sadness, to fill you with positivity, to give clarity or maybe bring you abundance. Each crystal combination has its own 'signature', changing and improving the water's structure and oxygen and pH levels.
There are 16 to choose from and, at £28.95 or £34.95, make a special present for a special friend.
Did you know that standard nail polishes are full of unnecessary toxins? We were shocked to find how many. Our Dr's Remedy varnishes (£12.50) are totally natural – plus they hydrate and nourish nails at the same time as looking fantastic. This year's hot colours include a baby blue and soft pink, subtle greys, as well as all-time favourite corals and reds.
If you battle with fungal tendencies these polishes are a must as they nourish the nails with essential oils (rather than dry them and trap bacteria), and are proven in podiatry tests to inhibit or even reverse fungal infections.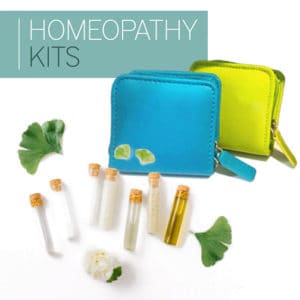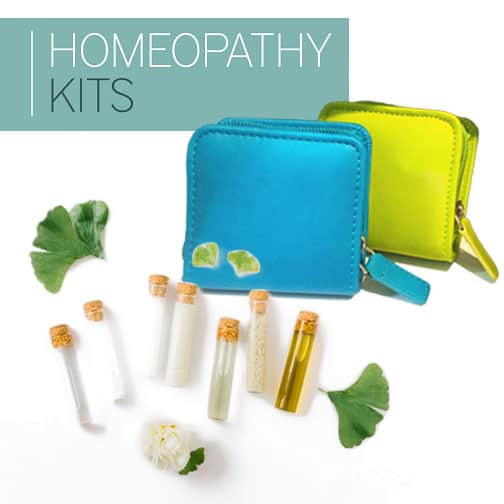 Homeopathic holiday kits
Suitcase like a medicine cabinet?! Here's the perfect answer: homeopathic holiday kits (£25). They look like a purse, so they tuck into luggage or a handbag, and contain 14 homeopathic remedies in tablet form covering just about all holiday eventualities for the family – from sunburn, to sickness and diarrhoea, to food poisoning, to bites, cuts, scrapes and bruises… even hangovers!
For long-haul trips
We recommend that anyone travelling to countries where food is unfamiliar and water may not suit western stomachs to take Optibac for Travelling Abroad probiotics £10.99), which contain special probiotic strains to give protection against bugs. We also supply a homeopathic remedy (£7.50) to help reduce symptoms of jetlag.
Skin saviours
Protect yourself from mosquitoes by taking a B Vitamin Complex that includes Vitamin B1 and spraying with Incognito Insect Repellent spray £9.50). This award-winning blend of essential oils is clinically proven to protect against mosquitoes that carry zika, malaria, dengue and chikungunya. It is also free from harmful DEET and safe for children over six months.
Also worth packing just in case of skin mishaps is Weleda's Calendula Cuts & Grazes Salve or Spray (£6.30), or HyperCal Wound Salve (£6.95).
Happy holidays, everyone! Feel free to call us any time or pop in for advice on all aspects of travel or looking after the family on holiday. Visit our shop on our website!