Welcome to our shop
Transition and thrive throughout Winter with our immune supporting supplements, probiotics, sleep support and digestion aids.
We stock a range of top-quality supplements and health products specially sourced by our team of experts.
We specialise in a wide range of naturally nurturing nail care products from Dr's. Remedy, providing manicures and pedicures in time for the festivities!
Pop in any time for a browse.
Immune boost mix
We have a special herbal Immune Boost Mix that, for just £7.50 for 50ml, is a potent protection against colds, flu and any other infections and viruses that are doing the rounds.
Immune Boost Mix is a blend of astragalus + echinacea + elderberry
Prices starting at £7.50
OptiBac
everyday 50 billion
Wanting to give yourself and your family the best fighting chance of avoiding colds, flus and shots this Winter season? Protect your gut with OptiBac's everyday 50 billion, a premium highest strength live cultures supplement for everyday use, particularly effective at preventing, combatting, and replenishing gut flora.
Prices starting at £35.99
Thoughts
sustainable bamboo socks
If you're yet to try sustainable socks, you're missing out. Each pair is thoughtfully designed by their in-house team, making them completely unique. Crafted from natural, sustainable fabrics like bamboo and organic cotton, these socks are soft, naturally breathable and long lasting, to keep feet happy all season long.
Prices starting at £24.90 (box 4)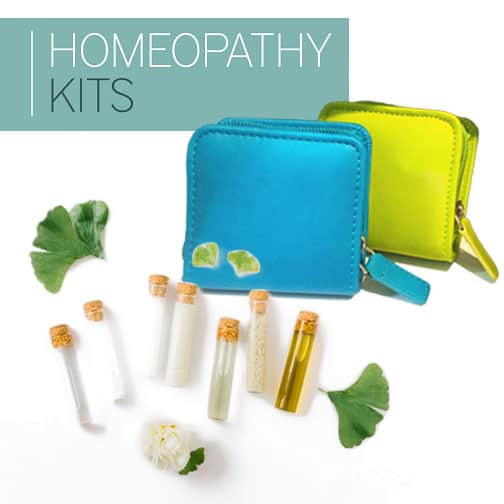 Winter defence homeopathy kits
The Hub's custom Winter tailored homeopathy remedy kits are designed for easy access whether you are on the go or the relatives have popped over for an inpromptu visit... with sniffling noses! They cover a whole range of potential issues from colds, flus, earaches, aches and pains.
Wallet pack for £25.00
Nurturing nails - Winter edition
Now offering nurturing nails at The Hub, non-toxic, divinely pampering, guilt-free luxury hand and nail treatments on Friday afternoons and Saturday mornings if pre-booked. Using only the highest quality Dr's. Remedy products. Why not treat yourself this Winter to rest those hands and feet in between the business of festivities and shopping, or turn it into a perfect gift with a voucher for a loved one. Pop in to see the wide range of shades we have in store!
Dr's Remedy non-toxic nail polish 'Remedy Red'
'RES-CUE: to free from confinement'
The Hub's 'go-to' classic Winter shade, shop the Dr's Remedy range to not only nourish your nails with healing essential oils that don't dry out your nails, but to be right on trend for girls of all ages will love. £12.95
Dr's Remedy non-toxic nail polish 'Magnetic Midnight'
'MAG-NET-IC: possessing an extraordinary power or ability to attract'

Calling in magnetic powers of attraction this Winter? This bold shade is kind to nails and your health because they don't contain all the toxic chemicals in standard varnishes. Perhaps a treat for you while you're shopping for everyone else? £12.95
Dr's Remedy non-toxic nail polish 'Giving Garnet'
'GI-VING: providing love, care and emotional support'

Feeling inspired or needing inspiration to spread the loving spirit this Christmas? This wonderful shade will transform your nails with shimmer and sparkle. Contains biotin, tea tree oil, as well as cactus, ginseng and kale for added hydration. £12.95
Dr's Remedy non-toxic nail polish 'Nail Polish Remover'
Remedy Remover is acetone free and infused with vitamins, protein and naturally occurring anti fungal ingredients. £8.50

BeWater crystal water bottles
A Hub bestseller – here's drinking to your good health! These glass water bottles are magical… they have a crystal gem stone inside to infuse your water with its own special power to lift the spirits, empower and calm. Choose the gem that hits the spot for your loved one, emotionally, physically or spiritually. Enjoy the crystal healing. £24.99 or £29.99 depending on the gem of your choice
Bamboo socks for him
Bamboo's the best: ultra-comfy and cushioning, keeps your feet warm in winter and cool in winter and wash well. Perfect stocking filler for he who has an environmental conscience. £5.99 per pair or £19.99 for 4 pairs
Bamboo socks for her
Soft, cosy and eye-catching, as well as being 100% organic, eco-friendly and antibacterial and anti-fungal, what isn't there to like about BAM bamboo socks.£5.99 per pair or £19.99 for 4 pairs
Ohso probiotic chocolate
Yes, you can have your chocolate and eat it! Ohso's probiotic chocolate delivers one billion live cultures per bar – three times the amount in yogurt drinks (and fewer calories). Choose from a classic bar, or raspberry, orange or sugar free. All are gluten free… and have passed The Hub chocaholics' taste test with flying colours! £4.85 for a pack
of 8 mini-bars
Orchard Aromatics winter warm candle
Delicately fragranced aromatherapy candle, handmade by aromatherapist Liz Williams using natural premium soy wax infused with 100% essential oils. With cosy festive fragrances of sweet orange to promote a positive outlook and lower blood pressure, clove to pep up immunity and cinnamon to stimulate the brain, decrease blood pressure and boost the immune system. £20
Orchard Aromatics revive candle
Delicately fragranced aromatherapy candle, handmade by aromatherapist Liz Williams using natural premium soy wax infused with 100% essential oils. Perfect for those wearied by the strains of Christmas cheer! With refreshing blend of ginger and lemongrass to uplift and re-energise flagging spirit, tired minds and aching bodies. £20
Orchard Aromatics energise candle
Delicately fragranced aromatherapy candle, handmade by aromatherapist Liz Williams using natural premium soy wax infused with 100% essential oils. The bright and cheery scent of sweet orange promotes a positive outlook and lowers blood pressure, while geranium lifts the spirits, balances female hormones and improves circulation. £20
Orchid Aromatics love candle
Aromatherapist Liz Williams creates these special candles that burn down to leave you with the extra gift of a lovely crystal. The love candle contains a rose quartz, the stone of unconditional love, peace and healing. Hand crafted using natural premium soya wax infused with 100% essential oils with delicate fragrances: bergamot is uplifting and cheerful, geranium lifts the spirits and relieves stress, while ylang ylang promotes joy and euphoria and is known as an aphrodisiac. £23
Love to B soaps
Very excited to be stocking Love to B natural body/skin treats! This is a local company who are just lovely – the little touches make these soaps truly special… like real essential oils and a dipping of heather from the New Forest on the patchouli soap. Choose from lavender & patchouli; rose; orange, bergamot & cinnamon; cedarwood & lemongrass; tutti frutti (our favourite); and heather & patchouli. The scents are intoxicating. £5.50
Love to B
Indulge & Pamper gift sets
The ladies at Love to B make all their pamper gifts themselves in Ringwood, they source and use only the best-quality natural products, they believe in natural in every sense of the word – and they've managed to produce some truly lovely products that rival the multinationals. Gift packs of hand balm, soap and bath bomb, steeped in rose, lavender or citrus. £22.50
Love to B bath soaks
Love to B have blended Dead Sea and Himalayan salts which are packed full of minerals with shea and cocoa butters and essential oils to moisturise your skin. Perfect treat for you too: take time out for a warm bath to – between us – detox both body and mind from the relatives. £6.50
Love to B hand balm
Love to B's relaxing Lavender Hand Balm is perfect for softening and protecting your hands. They select some of the finest, nourishing natural oils and butters, renowned for their skin healing properties. Helping to restore your hands to their former glory!  £13.50
Indigo Nutrition
Organic Cacao Powder
Cacao powder is naturally rich in antioxidants, minerals and phytonutrients. It is the ultimate healthy alternative for making chocolate bars, deserts and smoothies for a rich, deep and delicious taste. All made from 100% pure botanical ingredients in the UK. £7.99
Indigo Nutrition
Organic Chia Seeds
Chia seeds are naturally low in calories, but have a powerful nutritional punch! They are high in fibre, protein, B vitamins, minerals, omega 3's and antioxidants. They support great digestive health - what more could you want from these tiny seeds? Also an excellent vegan egg substitute - all made from 100% pure botanical ingredients in the UK. £7.99
Indigo Nutrition
Organic Maca Powder
Indigo Nutrition has created this ancient Peruvian superfood powder that contains a rare blend of essential minerals and vitamins that promotes balance in the body and supports endocrine health - all made from 100% pure botanical ingredients in the UK. £4.99
Indigo Nutrition
Organic Spirulina Powder
Indigo Nutrition has created a highly nutritious superfood powder containing all the essential amino acids (70% complete vegan protein), high in B vitamins supporting the central nervous system all made from 100% pure botanical ingredients in the UK. £9.99