Why I love my job. By owner of The Hub Sue Leach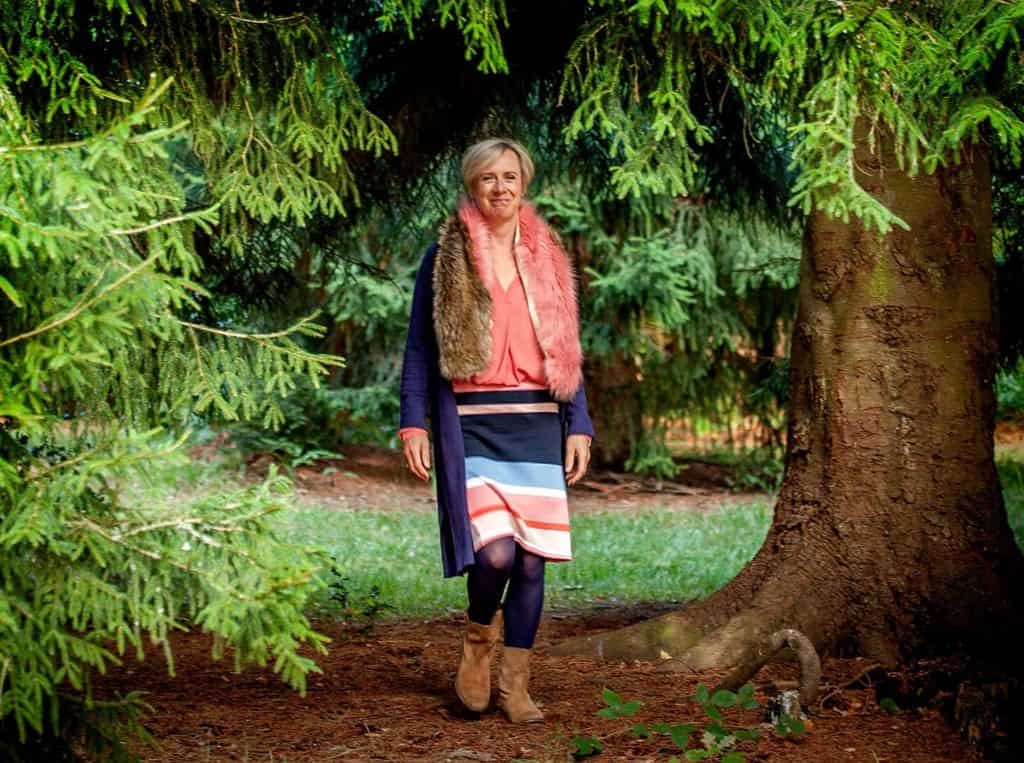 The Natural Health Hub's homeopath Sue Leach shares her passion for homeopathy and for complementary health
I have been a homeopath for 15 years and I am still, at times, blown away by its power. Sometimes someone comes for an appointment visibly, palpably looking and feeling a whole new person. A fresh spring in their step, new-found energy, full of positivity and plans, a huge smile on their face. I have experienced it myself. When my homeopath has given me a good remedy it has gone way deeper than stopping whatever symptoms I had, it has given me a new lease of life. You look back at how you felt before and almost can't believe that was the same person, or remember the intensity of the emotions you felt and feel amazed – even a bit ashamed – at what a fuss you were making!
Homeopathy has seen me through difficult times: divorce, bringing up a daughter on my own, grief when my father died, IBS, gynaecological issues, money worries. Well-chosen remedies gave me resilience, courage, a feeling of control – and sometimes joy de vivre and vitality that just weren't in keeping with circumstances. I could be transformed from glass half empty to a sunniness and sense of fun again. At times it allowed me to make tough decisions without feeling they were tough, to feel a sense of triumph and fun in a new phase in my life, rather than trudging through treacle.
What is homeopathy?
Homeopathy is a gentle complementary system of treatment that has been in existence since the 1800s. It works by kickstarting the body's innate ability to heal itself. The remedies we use – usually in the form of pills – are natural and non-toxic, made mainly from plants, minerals and gems. They are safe to take for all ages, non-addictive and rarely cause side-effects.
A consultation involves chatting to you not only about whatever symptoms you have come for help with, but also a thorough review of your whole medical history, family's health history and ailments you are prone to. Plus we explore the type of person you are: your character, likes and dislikes, passions, experiences, what makes you tick. It is only by having a whole picture of who you are that I can choose an effective course of treatment that will be tailored just for you. Most importantly, if you come to see me for menopausal hot flushes, I do not simply treat the hot flushes – I treat you who happens to be currently suffering from hot flushes.
So how do we kickstart the body's self-healing mechanisms? Take insomnia, for example. Whereas conventional medicine treats this by giving a drug to bring on artificial sleep, which can involved large doses that may cause side-effects and addiction, homeopathy gives you a minute amount of a substance, such as coffee, that in large doses would cause sleeplessness in a healthy person. This stimulates the body to clear imbalances and achieve 'homeostasis', our internal monitor that keeps us ticking over in good health, so you will sleep well naturally.
What is homeopathy good for?
A huge number of ailments! What my experience has found it is especially good at resolving, where perhaps you may be struggling with standard drugs, is:
Repeated bouts of illnesses eg cystitis that stop responding to drugs
A tendency to a particular health issue eg respiratory issues or skin problems
Ailments that people take frequent over-the-counter medicine or painkillers for eg headaches, indigestion or hay fever
When someone has never quite been the same since an event or illness eg after a bereavement, retirement or redundancy, or following surgery or a bout of flu
What I specialise in:
FOR WOMEN
* Emotional problems – grief, anger, frustration, anxiety, depression  * Women's hormonal issues – menstrual difficulties, PMS, menopause  * Gynaecological conditions – ovarian cysts, fibroids, endometriosis, thrush  * Immunity    * Pregnancy ailments, childbirth and post-birth shock/disappointment   * Hay fever  * Post-natal depression and baby blues
FOR CHILDREN
* Coughs and colds  * Ear infections  * Chicken pox  * Skin problems  * Fever and high temperature  * Immunity   * Hay fever  * Teenage emotional issues
FOR BABIES
* Colic * Skin problems * Constipation * Diarrhoea * Vomiting * Nappy rash * Sleep problems
What I pride myself on…
'WOMEN's ISSUES'  I especially like to help women. I believe passionately about empowerment, and homeopathy is really effective for treating 'women's issues' – lack of confidence, marital frustration, anger at an injustice, feeling powerless, lacking in direction, losing your mojo, friendship problems, feeling guilty, burying your identity in family… not being able to say no! I am a woman and I get it – often I have been there myself.
AVOIDING ANTIBIOTICS   I am also particularly passionate about enabling parents not to use antibiotics for their children. Time and time again I see youngsters who have had antibiotic after antibiotic (often they haven't worked), with the result that they continue to have ear infections or skin issues because their immune system is shot. Antibiotics can be life-savers (and should be kept for those life-saving moments), but homeopathy is an excellent alternative to prevent children 'needing' them day to day. It is possible to steer your kids through childhood without their taking antibiotics – trust me, I know!
TEACHING PEOPLE TO USE HOMEOPATHY FOR THEMSELVES We supply homeopathy kits and I love teaching people to use remedies at home. You can replace many bathroom cabinet drugs with homeopathic remedies, and give them to the family (and your pets!) safe in the knowledge they will not be toxic or cause side-effects.
It really is an honour and privilege that people share their emotions and life difficulties with me, and I am able to move them forwards in life.
Setting up The Natural Health Hub
I set up The Hub in May 2017 because homeopathy is not the be-all-and-end-all. Sometimes I can help someone only up to a certain point, then they need another kind of complementary help. Sometimes I fail to help. Sometimes a person is more prepared to go down a more traditional route, such as dietary advice, than to embrace homeopathy. Often people are seeking stress relief and escape from their day-to-day life, or tools to cope better with their illness or emotional difficulties, over and above what I can offer as a homeopath. At times someone is ready for a spiritual journey that explores other therapies.
So I brought together a team of complementary therapists at The Natural Health Hub, who work in different ways to make life healthier and happier. We support each other, learn from each other and refer people to other members of the team when the time is right. Our overall objective is to nurture, strengthen and empower people. Plus we are establishing a centre of excellence in complementary health for the New Forest.
I wanted also to create a place of calm and well-being away from the hubbub of life. Our aim, through the classes we offer such as yoga, meditation, mindfulness and sound baths, is to help you relax. Everything in life feels a whole lot better when you learn to relax, truly relax!!
To book an appointment with Sue click here, or give her a call on 01590 670955 to discuss whether homeopathy could help you