Back-to-school blues, anxiety and wobbles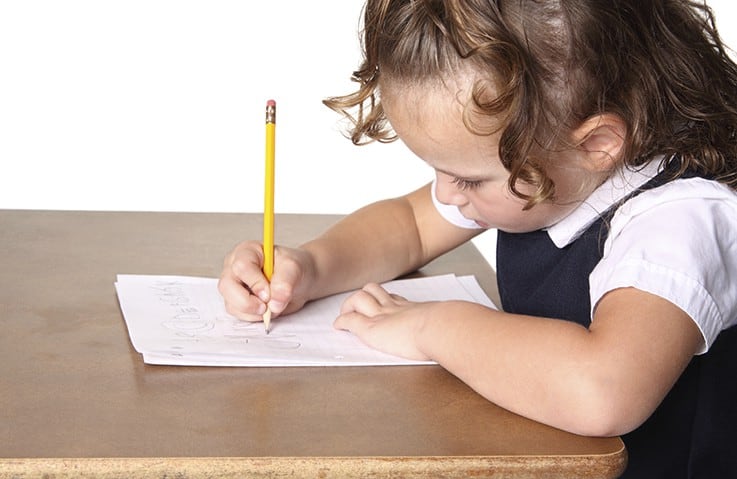 So you've done it! The kids are back at school, your toddler's survived his first foray into nursery, life's got back to some semblance of normality. But has it? Here's how homeopathy can help if your child – or you – are suffering from school anxiety 
If your child's quiet and sullen and won't say why…. If each morning is a battle because someone is really not happy at being back at school… If that bullying and sniping has restarted from day one… and if you're feeling bereft each time you hand your little one over… then read on. Homeopathy is helping lots of families through school wobbles at the moment. And in the next month I'll be having lots of visits from mums who're not quite themselves after dispatching their young adult to university.
Here are just a few of the many remedies that can help.
FOR THEM
Aconite Great for those who dread school and get panicky first thing at the prospect.
AAAs A combination of arg nit, ambra grisea and aconite, this is good to give children who have low-level anxiety at the prospect of any event: 'courage pills'.
Pulsatilla Weepy, tearful and clingy. This is the one where the child hangs onto mum's leg and won't be parted. You feel like a cruel and heartless parent for abandoning them.
Lycopodium For those whose anxiety goes to their stomach – they'll have a gurgling gut or loose stools when they're nervous. They get in a state before exams and performances, and everyone knows about it – yet then they go and do really well!
Gelsemium A great remedy for anticipatory anxiety where the person dreads the upcoming event so badly that it makes them tired, lethargic, lightheaded, trembly and weak at the knees – just out of it.
Arg nit Effective for fear of school, crowds, flying, doctors and dentists. People in this state are restless, irrational and feel so much better for something sweet. Spot the child pacing up and down with nerves in the playground.
Staphysagria One of the best remedies for those who have been bullied or tend to get picked on at school.
AND FOR US
Ignatia To help you through the lump-in-the-throat parting when you leave your little one – even if that 'little one' is now head and shoulders taller than you.
Lac humanum A top remedy for enabling us to let go of our offspring, to cut the emotional umbilical with love.
Lotus A new alternative to Rescue Remedy, this is a gentle relaxant and soother when you're feeling frazzled and fraught. Great for everyone in the maelstrom of trying to get out of the door on time each morning.
Please note: these are merely thumbnail outlines of possible uses of each of the remedies. There are literally hundreds more remedies a homeopath could prescribe, to match your individual symptoms and personality. For detailed help with school anxiety you need to have a full consultation with your homeopath.