Aconite: a post-lockdown calmer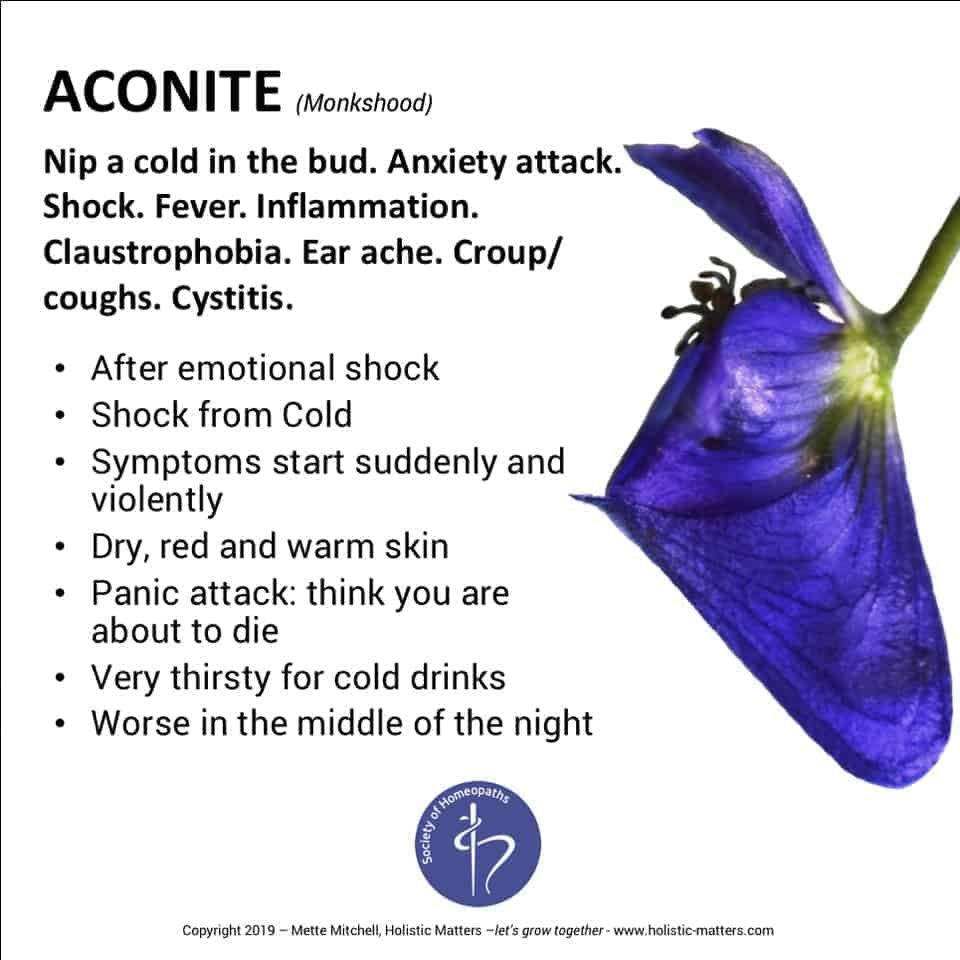 Aconite is a homeopathic remedy so many of us need right now! Homeopath Sue Leach offers 10 reasons why you might consider taking it…
[swpm_protected for="4″ format_protected_msg="1"]
If you're in permanent shock about the whole world situation right now.

If you feel anxious about getting back to the 'new normal'.

If you reckon there's too big a rush to open up shops and restaurants.

If you are shocked that no one else is social distancing properly.

If going out makes you feel panicky.

For panic attacks.
For anticipatory anxiety.
If you can't think straight because you're feeling so het up.
When you find it hard to focus or finish a sentence from stress.
When you feel parched due to shock or anxiety.
The homeopathic remedy aconite is made from the leopard's bane plant, also known as monkshood or wolf's-bane. It should be taken only under the guidance of a registered homeopath. Give Sue Leach a call if you would like her advice on taking this great nerve calmer. 
[/swpm_protected]