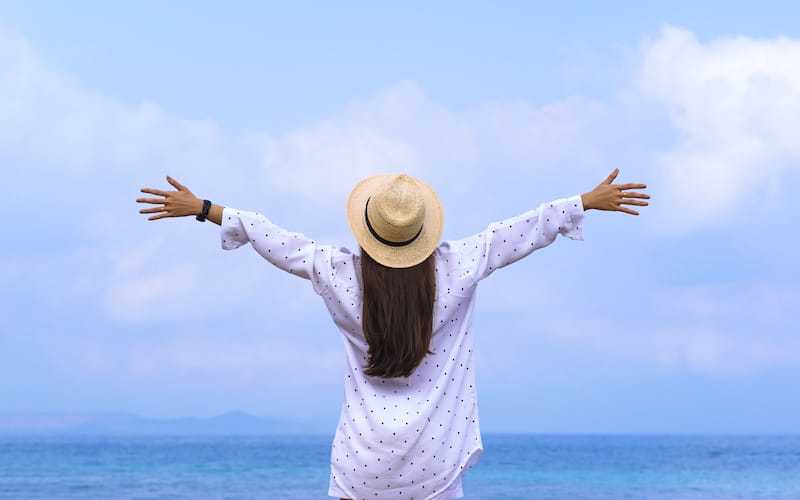 Practitioner: Lis Horwich
Cost: £72 for 1½ hours
Metaphysics is a philosophy that maintains we live in a spiritual universe, that we are energy beings and that our world is shaped by our minds – our beliefs, thoughts and feelings. Knowing this truth is the key to your happiness. Whatever you think on a daily basis materialises as your experience. Here and now you are creating your own destiny, in accordance with what you think day by day. Metaphysical counselling (from the Latin word 'meta' meaning 'beyond') enables you to reshape your life living beyond the mere physical and mundane.
Everything that enters your life is the expression of some belief in your own mind. The home you live in, the work you do, the people you meet and the amount of emotional weight you carry… everything is a direct product of what you are thinking and believing.
Your beliefs determine the way you think and your thoughts are energy that is radiated into the universe, bringing back to you its exact mirror. Learning how this works and having the tools to make the changes can help you to let go of pain, problems, negative relationships and hardships of all kinds.
By engaging with metaphysical counselling you could totally change your life over just seven 1½-hour sessions. You will learn:
an age-old method of altering the circumstances of your life for the better by changing the way you speak and think
a method that brings us into alignment with what we want instead of what we don't want
a way of expanding your view of reality and gaining knowledge that will empower you to awaken the true potential we all have within us
a new way of looking at the world that allows us to move through limitations, worry and fear.
Learning how the universe works and understand the natural laws allows you to change the way you think, thereby changing the outer circumstances of your life. Using metaphysical principles can be truly life-changing and, once learnt, the techniques can be applied throughout your life on any problem at all.
You will experience first-hand how the way you think is actually holding you back by keeping your problems in place and you will learn new and easy techniques to release what you don't want and replace it with what you want. You will be given proven tips, tools and metaphysical techniques for self-improvement that will amaze you with their effectiveness.
You can book all of our therapies online here, or give us a call to for more information.
Find details of all of all our regular classes here.
Find out more about our upcoming workshops and events.