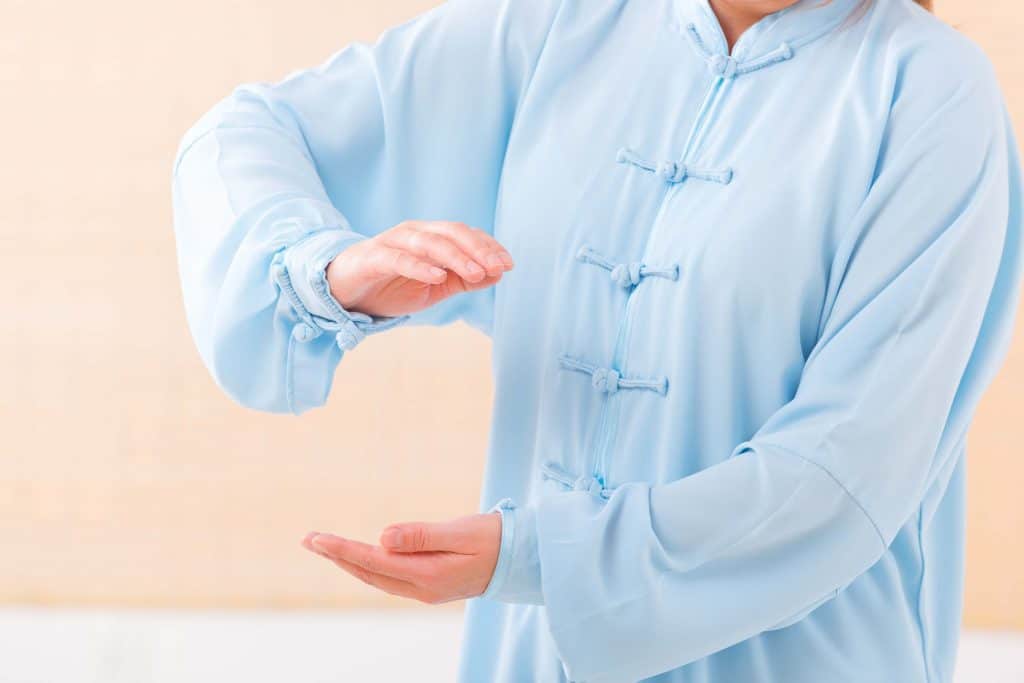 Practitioner: Tracey Underhill-Law                                                                                               
Cost: £10 per class
'Qigong is not exercise, it is dynamic meditation. Doing repetitions is not the focus – it is conscious application of the three intentful corrections – lengthen the spine, deepen the breath, clear the mind or visualise healing.'  Dr Roger Jahnke, OMD
Qigong ( pronounced 'chee kung') is a gentle therapy that has its roots in Traditional Chinese Medicine. It follows a similar class structure to tai chi, but you don't have to learn tai chi. However, you get all the benefits of the breathing and movement.
It is qigong's gentle movement that demands more oxygen in the system and helps regulate the body's critical oxygen/carbon dioxide balance. Slow, deep breathing dilates the blood vessels so that the heart doesn't have to work as hard. Besides muscle contraction, the main way to enhance the functioning of your lymph system is through breathing. The lungs have been called the 'heart' for the lymph system, which is key to your body's immune function as well as removal of toxic metabolic byproducts from your cells.
Your body goes into a waking regeneration mode during qigong practice as your nervous system switches from the overactive sympathetic mode to the restorative parasympathetic mode, with an immediate calming effect and an astonishing increase in focused awareness and effective performance. Note that when you are dreaming, even though you are not awake, your nervous system is still engaged and not in the restorative state.
Research shows that qigong improves immune function, psychological distress, osteoarthritis and osteoporosis. It also has wide-ranging health benefits, depending on the focus of the session and the type of exercises that are practised.
Monday
Tuesday
Wednesday
Thursday
Friday
9-10am

Hatha Yoga with Hannah

9-10am

Tai Chi with Tracey

1045 – 1145am

Hatha Yoga with Shelley

12.15-1pm 

Lunchtime vinyasa flow yoga with Anna

10.15-11.15am

Chi kung with Tracey

12-1pm

Yoga Gold with Shelley

7-8pm

Ashtanga Yoga with Nova

6-7pm & 7-8pm

Hatha Yoga with Hannah
You can book all of our therapies online here, or give us a call to for more information.
Find details of all of all our regular classes here.
You can download an up to date price list of all our classes, treatments and workshops here.