10 tips to buying flip-flops that don't wreck your feet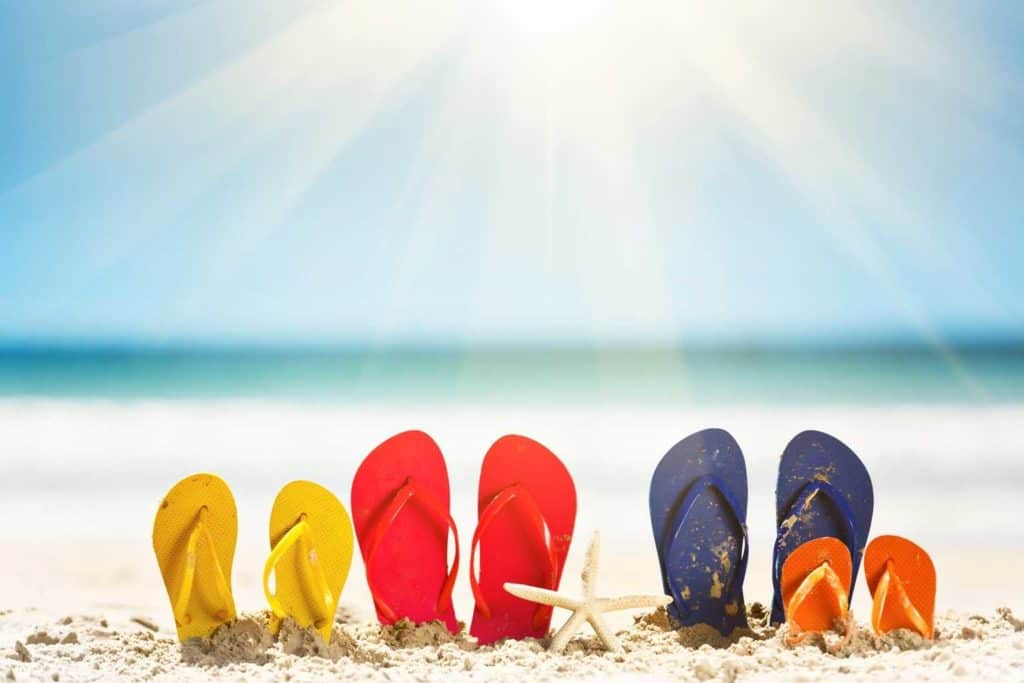 We've all done it… bought flip-flops that look oh so pretty but in one wearing leave our feet in tatters. All in the name of vanity. Here are Lorna Pullman's tips* for buying your summer flip-flops to avoid injury, pain and damage to your feet.
You should not be able to bend or twist your flip-flops.
Look for a contoured footbed rather than flat to create a rocker as you walk.
They should only bend slightly at the toe.
Look for arch support which improves stability and cushions the feet.
Flip-flops made of cheap plastic often cause blisters, so choose leather or fabric instead.
Ensure your toes do not hang over the edge as this can cause tripping.
Don't wear your favourite pair year after year, check for wear and tear and discard.
Poorly fitting flip-flops encourage clawing of the toes, heel pain, metarasalgia (pain in the ball of the foot), Morton's neuroma (injury to the nerve between toes), bunions and ankle injury.
Do not wear them for gardening, sports or walking long distances.
Do wear sturdy flip-flops around the pool or on the beach.
If you follow these simple tips, you can still enjoy wearing your flip-flops this summer
I recommend and stock flip-flops by Vionic and Strive. These can be viewed and purchased on my website or contact me to arrange a free fitting in Lymington.
Lorna Pullman, foot health practitioner
* Adapted from the American Podiatric Medical Association